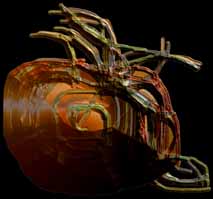 Postal Address:

Theis Eljas
Axhult 1457
S-28791 Stromsnasbruk
SWEDEN

Phones:

(+46) 433 - 23000
(+46) 433 - 21800

Business email address: info@eljas.com

Personal email address: theis@eljas.com

ICQ # : 31339509

VISITING THE STUDIO IN SWEDEN
If you wish to pay a visit to my studio in Southern Sweden, you are very welcome. It is located in the south of Sweden, only two hours road travel from the Copenhagen International Airport, Kastrup and one and a half hour from Malmoe International Airport, Sturup.
Just contact me through my personal email address and I will reply to you in order to set up an appointment.
If you are travelling far, you will get a nice price reduction - in case of purchasing - to cover a conciderable part of your travel costs. We can even book rooms for you at a nice hotel in the region and supply you with information about the area.